Drop by our showroom today to experience the newest innovation in counter top surfaces that will change the industry forever. Get a chance to feel a mocked up version of the counter tops at Malford cladded with our large format slim tiles from Italy. Make an appointment with us today through the following comminication channels. We are available after office hours and on public holidays and weekends via appointment too.
Address: 629 Aljunied Road #01-17 Cititech Industrial Building Singapore 389838
Contact: +65 6742 5756 | +65 9232 8078 (What's App Only)
E-mail: hello@malford.com.sg
We are also authorised dealers of Caesarstone (Israel), Silestone (Spain), and Marmol Compac (Spain) Compressed Quartz.
Feature Wall / Wall Cladding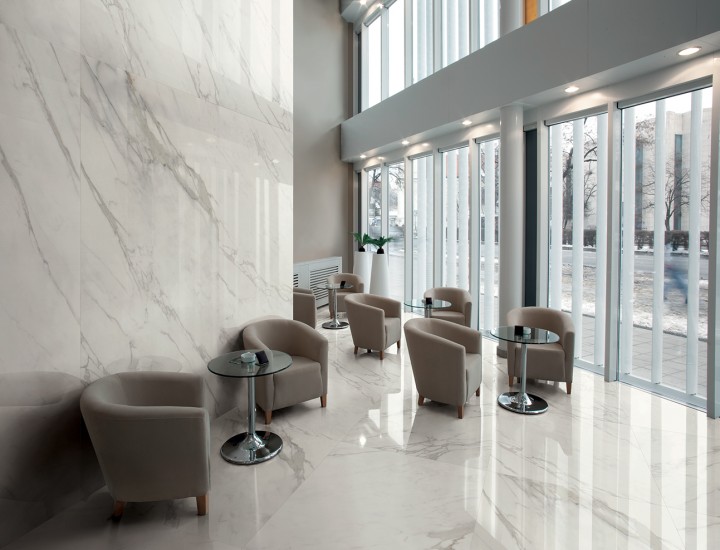 We have the skills and expertise to lay large format tiles up to the size of 1.6 x 3.2 m onto the walls of your apartments, all the way to 9 storey high wall cladding for larger projects. We have a special adhesive and technical system that ensures the tiled wall will be forever strong and never fall.
Countertop / Vanity Top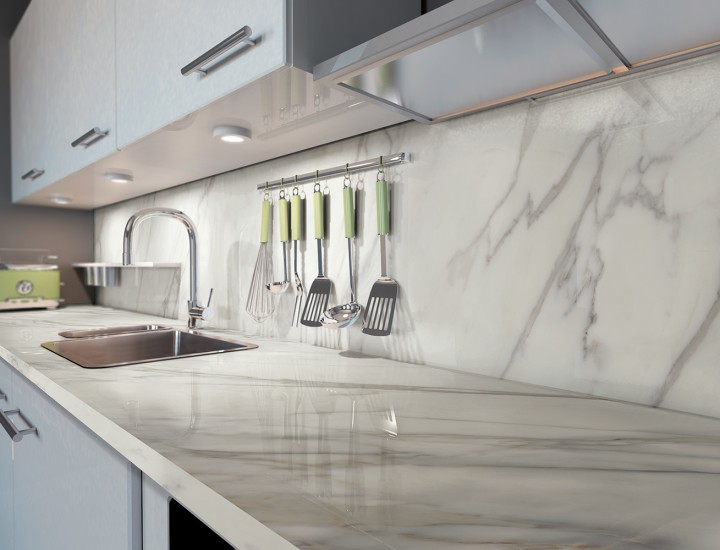 Our self owned factory equips us with the ability to not only supply, but also to fabricate and install such large format porcelain tile slabs onto your kitchen counter tops and toilet vanity tops. With a 45 degree mitre joint, your table top mimics a natural marble top. See below for images of completed projects!
Flooring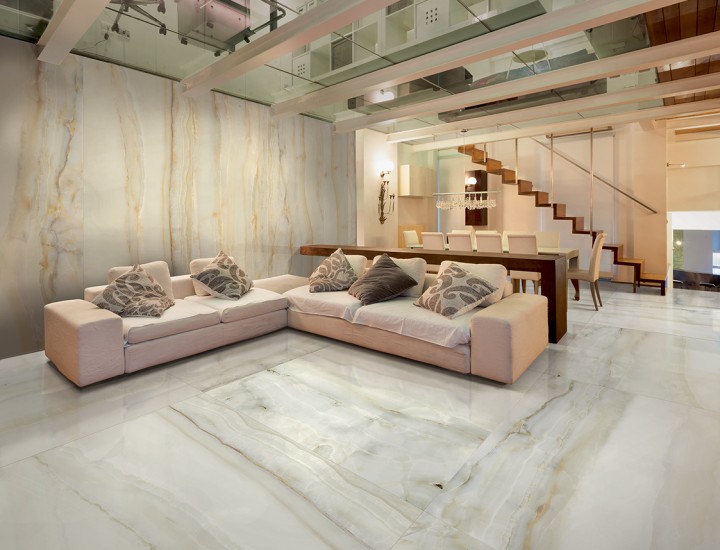 Thin tile technology allows the tile to be self-levelling. It's inevitable that standard 10 mm thick tiles in large sizes will warp, even from the best Italian tile factories. Slim tiles allow you to enjoy big sizes and ultimate flatness that natural marble offers – without the many disadvantages that comes with real marble!
Why Slim Porcelain Tiles?

No Water Absorption
Slim tiles are manufactured to be very dense with almost no water absorption at all. Stubborn staining is therefore less likely, since the stain is limited to only its surface.
Good Stain Resistance
Regardless on whether your tile is polished or matte, stains on your slim tiles are easy to wipe away. This makes this surface perfect for families who often use cooking ingredients with very stubborn dyes.

Flexural and Breaking Strength
Despite being only  6 mm thick, the tile slab can withstand the the knocks of a typical session of cooking. As long as the tiles are properly installed through our tested methods, nothing should go wrong.

scratch hardness and lasting shine
The hardness of a tile cannot be compared to the hardness of a natural material. Also, the shine on a polished tile lasts forever. Polished compressed quartz tends to lose its shine after some time.

Superior heat resistance
Tiles are fired at high temperatures upon production. Withstanding heat in the form of a boiling pot or an active stove will not deter the performance of the tile. Burnt marks will also not be left on the surface.

absolute surface flatness
Unlike traditional 10 mm thick tiles, these slim tiles are self levelling and absolutely flat, as mentioned before above. We have photos taken at acute angles and a mock up in our showroom to display this.